On 14th August 2023, Catriona Laird crossed the English Channel solo, in 10 hours and 5 minutes, in a custom suit made by us!
Cat raised £5,000 for The Brain Tumour Charity, and we asked her a couple of questions about her swim.
Author: Isabella Stephens
3 Min Read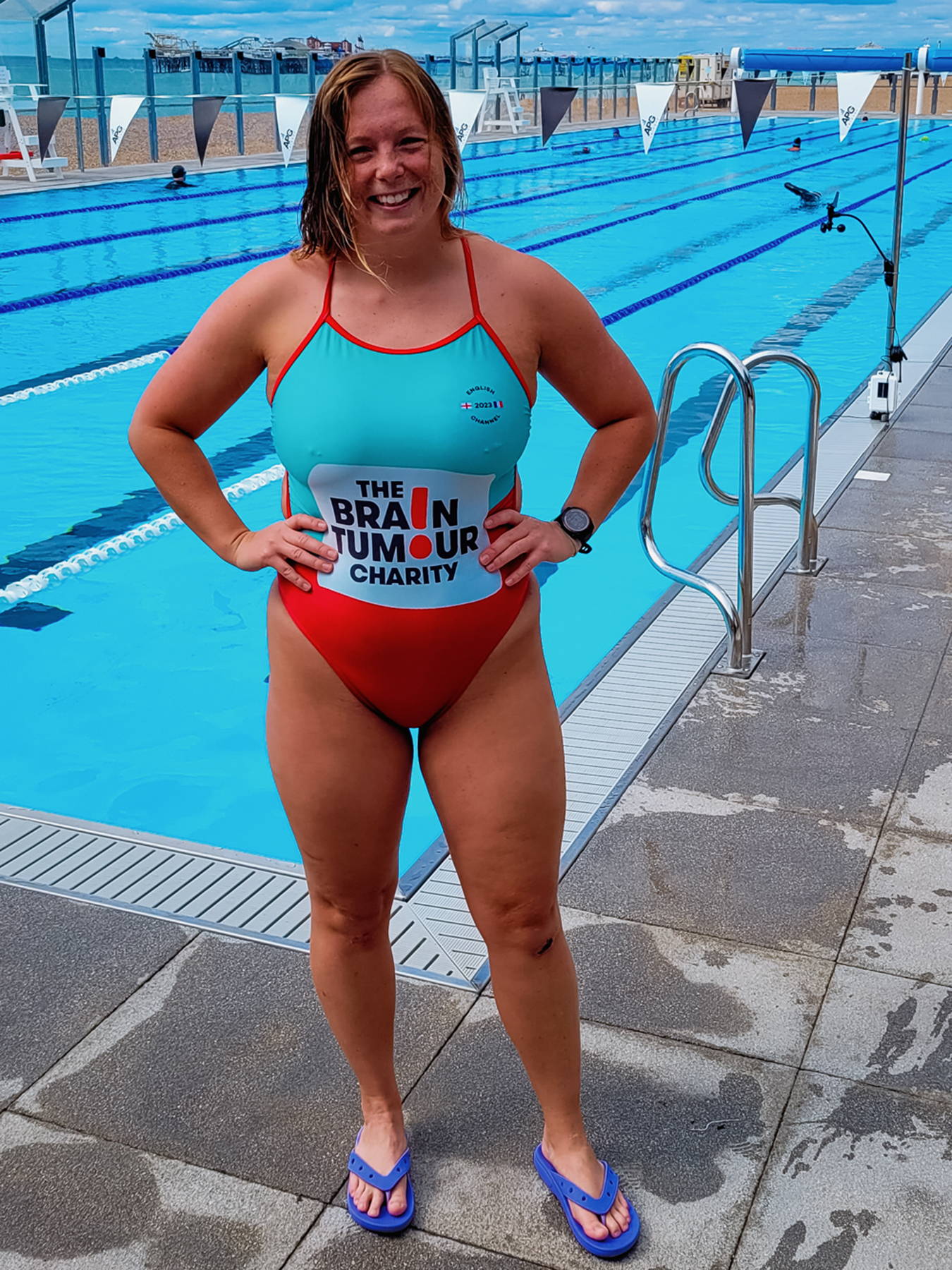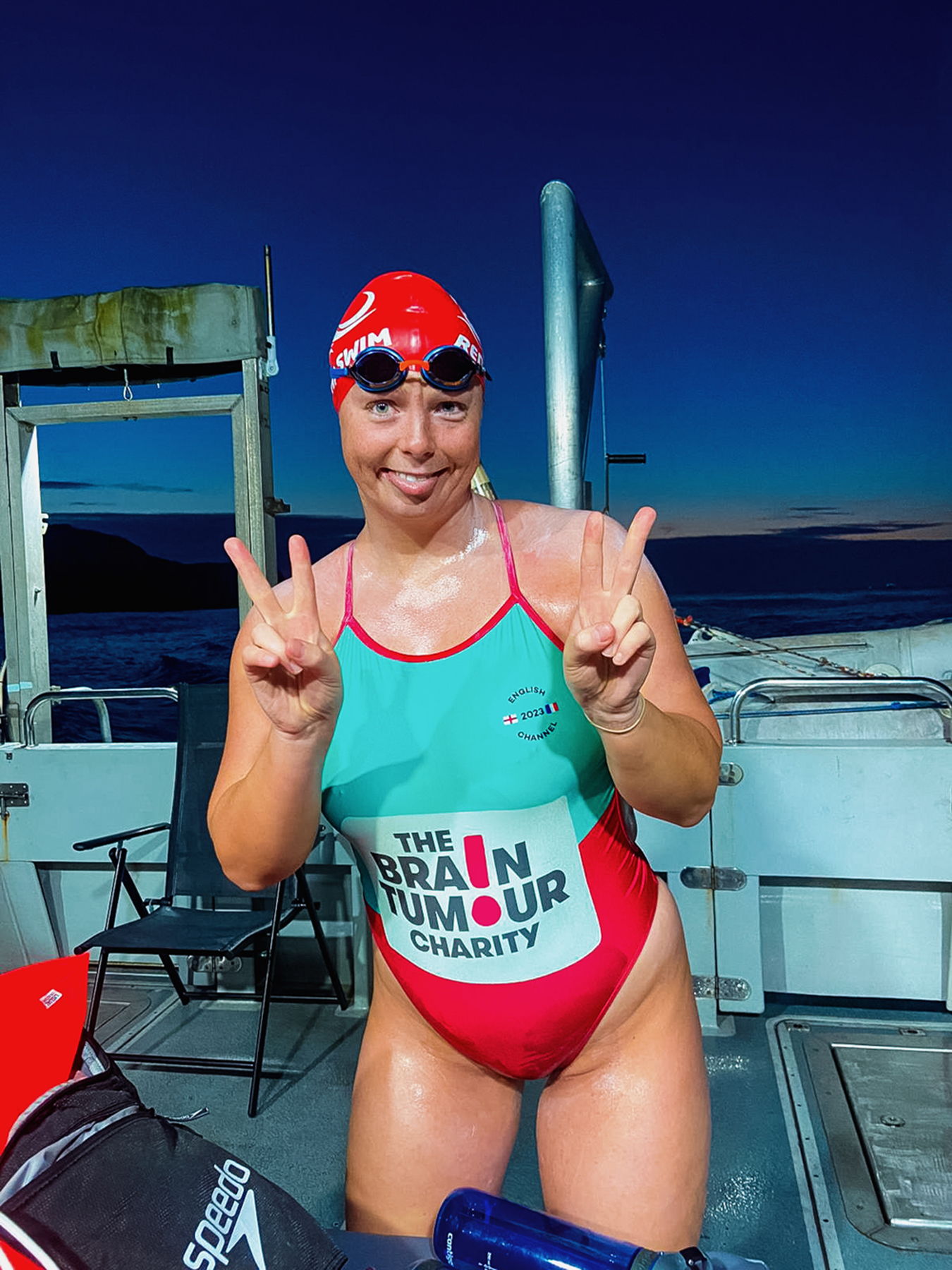 Best and worst part from your Swim?
The best part was definitely my feed at nine and a half hours into the swim, when the boat pilot told me we were a mile from the French shore. I knew this meant another 30 or so minutes of swimming which gave me a huge boost to up the pace for that last 1600m. It was the only time I felt a little emotional – the anticipation of actually finishing was a little overwhelming in the moment!
The worst part was swimming into a swarm of jellyfish about five and a half hours in. I was stung about 15 times in as many seconds and can confirm it was a wholly unpleasant experience. The silver lining was that it helped to distract from some of the other aches and pains creeping in!  
How do you get yourself into the mindset to get training, especially on those days when you might not be feeling it?
Lots of things! The biggest was that I was pretty terrified of "failing" for a reason which I could control. I'd invested a lot of time and energy into the challenge and was in far too deep to not turn up to every session and give it the effort required. Planned time out for holidays really helped me strike a balance.
More generally, I just love to swim – I know that a couple of hours in the Lido will make me feel a million times better and I'll always be glad I did it!
What do you do to wind down - any side hobbies / passions?
Not a lot - I'm pretty lazy when I'm not training! I love to lounge and watch terrible TV. Since completing my channel swim, I've enjoyed taking some time to try out new hobbies, namely cycling… might give triathlon a go in the future!


Something free that makes you smile?
Dog walks! Come rain or shine, I love to get outside with my dog and it never fails to make me (and him) happy.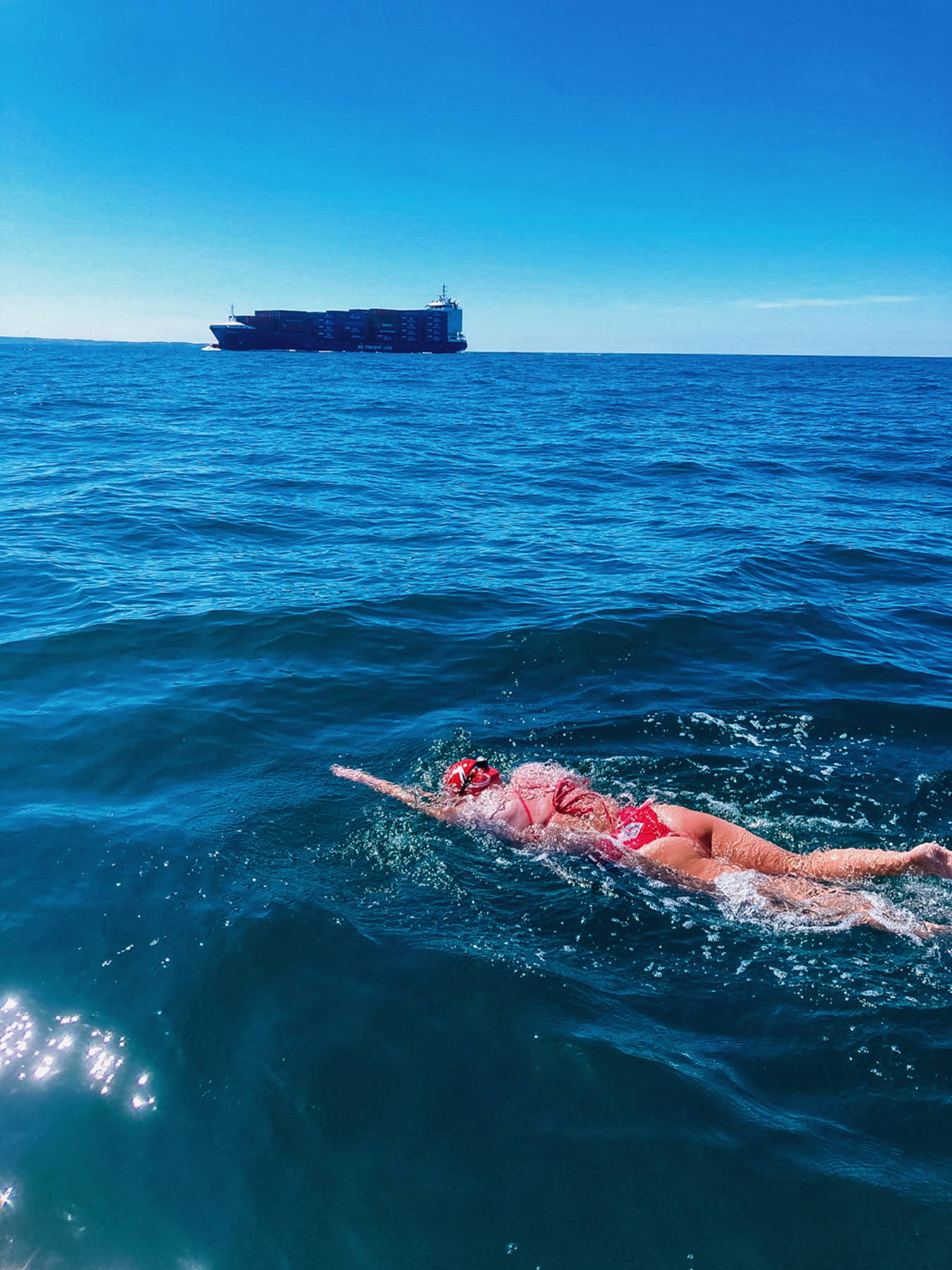 CARGO SHIPS
Along with dodging jelly fish there are the cargo ships and other vessels we need to avoid. The channel is the equivalent of the M25 for shipping!